Frequently Asked Questions
Got questions about our Virtual Receptionist Service? Find out more in the FAQ´s. The answers are just one click away.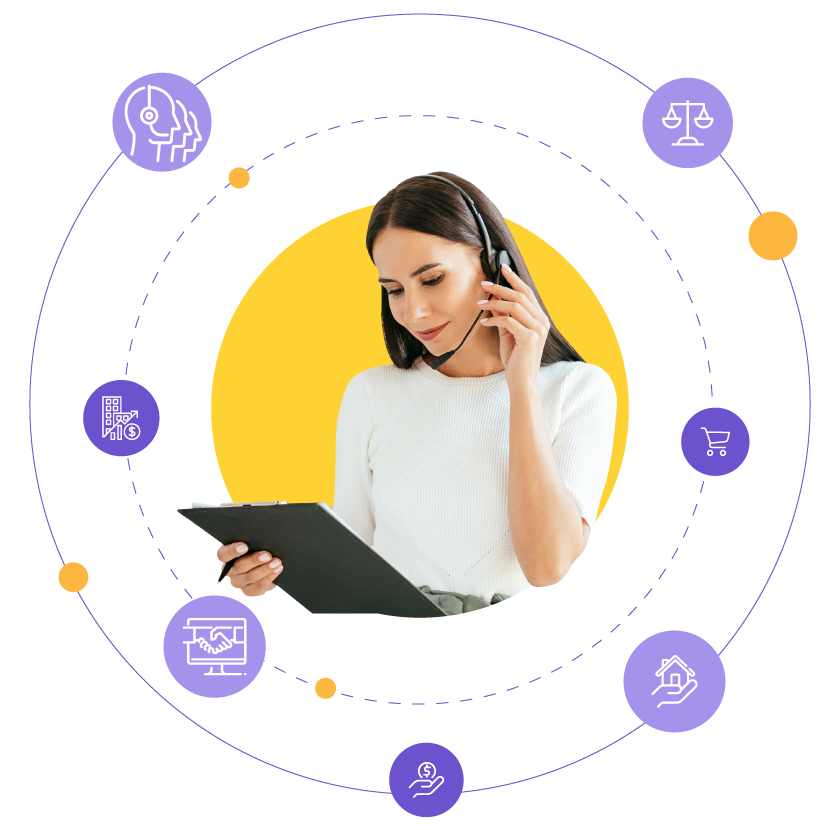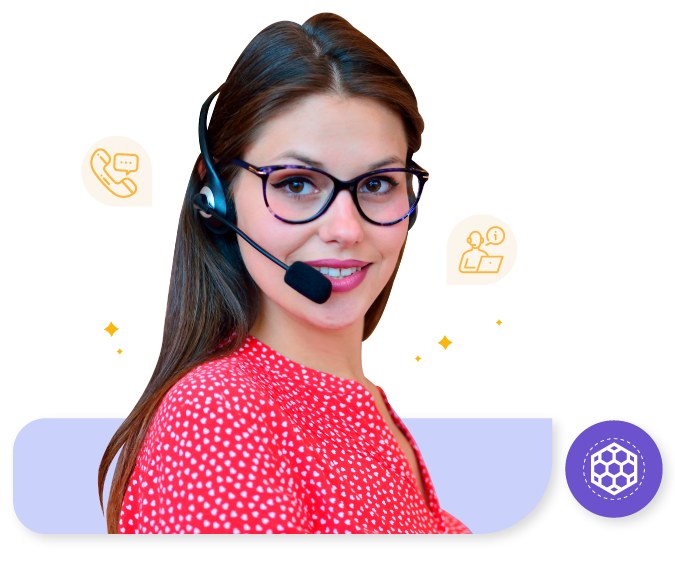 What makes Easybee different than any other virtual receptionist service?
Price! We have the lowest prices of all answering services out there.

Industry focused teams! We may have dozens of operators, however, you will always have the same 4 to 6 operators answering calls for your company. This ensures that they develop a familiarity with your business and clients and provide a better service than a company who bounces your calls around a pool of dozens of agents.
Customer service! Any onboarding process or changes to your script or account are
done within a couple of hours, not days.
Do you offer bilingual services?
Yes! All of our operators are fully bilingual with an English and Spanish proficiency level of 92% and above. They are also college graduated and trained to handle calls in a professional manner!
Will I sign a contract?
No! Our terms and agreements are month to month. If you want to stop service just let us know and you will not receive any other invoices.
Do I have to get a new phone number?
Only if you want to. We can provide a number for you but the majority of our clients choose to use the number they have marketed and own and forward to the number that we assign to them.
Can you make outbound calls?
Yes! And there is no extra cost for these either besides the minutes that the operator will be on the call which directly impact your plan. Just send us an email and we will get the outbound call done within half an hour or at the specific time you request it.
What hours are the receptionists available?
We are available 24/7/365!
Can I change my plan at any given time?
Yes, you may go up or down in plans from month to month with no penalty!
How much time (on average) does it take for the service to commence?
We can have you up and running within 24 hours!
What happens if I go over my plan minutes?
We will NOT charge you for overage. We will just keep charging you at the current per minute rate, but we will recommend you move into a more appropriate plan for the future months.
Where are you located?
Our headquarters are in Miami, FL. However, part of our labor force is located in El Salvador, Central America. Regardless of where we take your call, our operators work on-site to ensure maximum call quality and supervision.
What is the difference between my building's answering service and Easybee's virtual receptionist service?
Your building's answering service may sound impersonal as they do nothing but take a message. We use a highly sophisticated script and call answering software so we sound as a member of your team.
What else can you do besides answering the phone?
Pretty much anything! We can do light intake, webform filling, schedule appointments, take messages, patch calls, provide information, and more! Everything is included in our plans so you do not have to pay extra!
How much will this cost me?
That depends on how many calls you get! Our smallest plans are only $79 per month. But on average, our clients pay between $149 and $259 per month!
What is guaranteed with this service? Will I get my money back?
We can guarantee we will have agents available to answer your calls 24/7/365 with a pleasant and professional demeanor. Our 2 week free trial is 100% no commitment. If you do not like the service within the first 2 weeks, you may stop it without any responsibility to pay.
How do I make a payment?
Payment is made via credit card. Once you have completed the 2 week free trial. We will collect your card information securely and our payment processor will run it every month through the duration of your tenure as our client.
How much time does it generally take to solve inquiries?
Our supervisors are available 24/7/365. They should be able to solve any basic inquiry within the hour. We are part of your team and we need to respond as such!
What happens when I'm not available to take calls?
When we patch calls, we do so through a "warm transfer." This means that we will call you first and let you know who is on the line. If we cannot reach you, we will get back to the client and inform them you are currently unavailable or on another call.
Who will answer my calls?
At Easybee we make sure to hire our own staff, we also train them over the course of 6 weeks to ensure the quality of our service.
Get notified on new insights
Don't miss out on valuable insights that can transform your business. Sign up now and leverage our expertise to stay one step ahead of the competition. Stay informed, stay empowered, and unlock your business's full potential.